Industrial Security Solutions
Best industrial video solutions in Lakeland, Florida
Industrial security solutions rely on multiple high-speed cameras. Lakeland Camera Installation equips itself to deal with all your industrial video monitoring systems. Also, our surveillance experts put them to diverse applications, such as industrial inspections, medical imaging, etc.
We have the critical infrastructure and knowledge for optimized machine vision, fluorescent imaging, and other uses. So, Floridians rely on us for highly sensitive image quality. Our CCTV camera specialists guarantee simple and cost-effective industrial security solutions. 
LCI works for pharma, chemical, pulp & paper, mining, food, agriculture, automobile, healthcare & social assistance, forestry, fishing, hunting, and utilities. In brief, industry owners come to us from all sectors.
Explosion-proof camera systems for hazardous industries
Let's face it; industries are not ideally safe environments. So, explosion-resistant surveillance cameras are the way to go. Lakeland Camera Installation brings you the latest explosion-proof monitoring products.
 LCI does revolutionize the industrial security systems in Lakeland. Treacherous areas of your facility can tap into sophisticated technology and outstanding vigilance quality. Durable performance and steady output redefine your oversight approach. 
Our explosion-protected enclosures smoothly operate in the trickiest plants across Florida. This monitoring camera equipment can even take on the world's most insecure settings. We introduce globally certified integrated cameras into your industrial facility. 
Our industrial protection crew handles flammable setups, insidious atmospheres, and gaseous environments. Anyway, LCI is the top dog in Florida surveillance communities. We design, test, and approve monitoring gears for dust, gases, flying fibers, etc.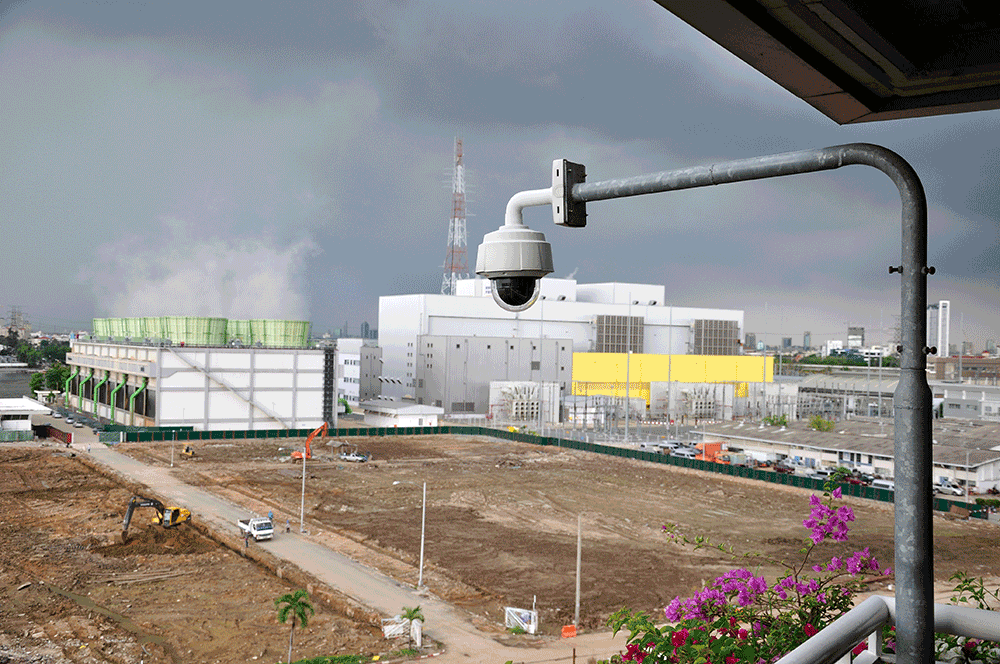 WHY CHOOSE Lakeland Camera Installation?
LCI has gathered Deep Industry Experience in the last 15 years. We offer the leading video monitoring framework for production facilities in Lakeland. Our specialists solve countless business challenges.
 Improved productivity & quality are our things. Our software correlates stored video clips with historical data to identify process anomalies quickly. Thus, you can massively enhance productivity and production standards.
 A complete video solution involves rugged video cameras and video management software. Our security ecosystem seamlessly integrates with advanced 3rd party technologies. In-house surveillance design and engineering cater to your rigorous video requirements. Besides, experienced network engineers modify the framework to facilitate unique features.
Complete System Performance Analysis
Any system upset triggers reevaluation of the installation to identify optimal performance and remove the flaws. You can view and record operator screens alongside installed cameras. Hence, the process streamlines for quick troubleshooting and training.
Smart cameras for industrial video monitoring
Highly reliable camera systems with HD clarity come with wireless cameras for outdoor areas. Industries tap into high-speed cameras for production lines. They use thermal cameras to detect overheated equipment.
Our best industrial video monitoring framework provides Ultra 4K HD cameras for extensive area monitoring. Besides, the panoramic cameras cover all aisles and warehouses. Harsh environments benefit from explosion-proof cameras and stainless steel housings.
Industrial Grade CCTV Systems and HD Video Surveillance
Many industrial environmentalists classify hazardous materials, like a liquid, gas, vapor, and dust. These tricky areas benefit from certified cameras with optimized safety and efficiency features.
 Lakeland Camera Installation initiates high-quality products, warranty, maintenance, customer service, repair, bulk discounts, and support. Our industrial clients enjoy these key features. As the project or IT manager or the owner of an industrial facility, you can outright choose an HD surveillance system.
 HD video monitoring mechanism pays off wonders. Our camera systems secure industrial facilities for worker safety, inventory loss, vandalism, etc. Call our top CCTV consultant today for a free consultation.
The mobile video monitoring cart
You need a complete, mobile industrial video monitoring solution. It ensures the easy deployment of countless HD cameras for skimpy corners and broad areas.
Your production house deserves a variety of the latest cameras. So, diverse video management software and video storage ease your surveillance job. A durable mobile setup brings in an HD monitor, keyboard, and trackpad for an effortless installation.
Properties of the best industrial security monitoring setup
Industrial surveillance with 24/7 American support
You need a complete, mobile industrial video monitoring solution. It ensures the easy deployment of countless HD cameras for skimpy corners and broad areas.
Your production house deserves a variety of the latest cameras. So, diverse video management software and video storage ease your surveillance job. A durable mobile setup brings in an HD monitor, keyboard, and trackpad for an effortless installation.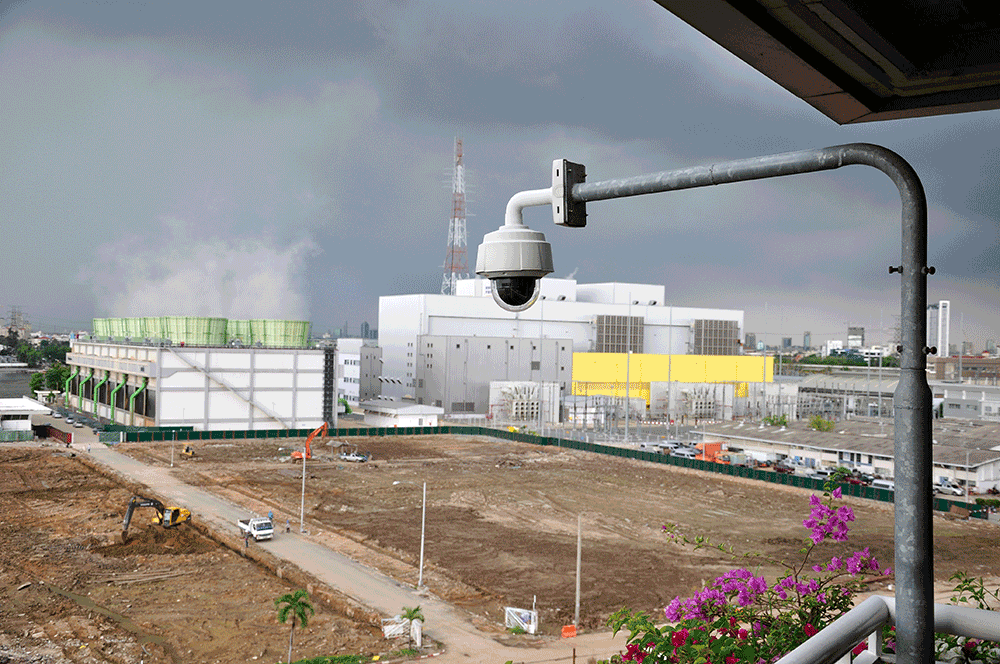 Combustion-compatible fixed & PTZ dome camera
Harsh industrial settings should not bother you anymore. LCI unleashes the best dome PTZ and fixed camera line. It exceeds all global industry standards to ensure safe operations in potentially explosive environments.
Industrial standard PTZ cameras
Multi-chambered enclosures guarantee aluminum or stainless steel body for hazardous areas. The body survives the highest industrial temperatures. The explosion-proof casing resists harsh offshore and onshore conditions.
A single installer allows the quickest explosion-proof PTZ. The quick-bolt mounting brackets and secondary retention system adequately guard against interior condensation. Hence, the mechanism guarantees equalization within the enclosure with the surrounding atmosphere. Exclusive features include easy installation, flexibility, power management, and cost-effective security infrastructure.
Industrial grade fixed video cameras
The fixed cameras use an ex-breather drain membrane system. Typically, the lightweight body and the PoE power connection turn the installation budget-friendly and straightforward. LCI fixed camera setup tolerates erratic temperatures. They can monitor all challenging conditions.
Feature-rich video monitoring software
See precisely what happens in your production facility. Our user-friendly software automatically captures real-time critical activities on all workstations and storage. Finally, you can view live and recorded video streams to explore the details of crucial incidents.
 As if a professional "flight data recorder" were at your beck and call, you can summon the ultimate power of industrial video surveillance. Our monitoring system reduces downtime by yielding quick root cause analysis.
Scalable production facility surveillance
It includes all safety, process, and security monitoring properties. Scalable and reliable LCI software grows to accommodate your futuristic needs. We develop the best camera infrastructure for a handful to hundreds of dispersedly located cameras.
 Now, you can extend the security system to house innovative alarms, smoke, and water detectors. Your security ecosystem integrates all advanced components from access control, lighting control, and audio-visual alarms to 3rd party or custom software.
Top camera management software controls numerous cameras. Also, highly configurable software solutions use open security architectures to integrate other devices and industrial video systems, including analog CCTV settings.
Surveillance technology for increased productivity
axis.com/solutions/industrial
 Affordable industrial output improvement is right around the corner. LCI camera ecology administers productivity and protects valuable tools of the plant. 
Optimized plants and processes bring profitability. The best security monitoring system delivers you the complete picture by pairing powerful cameras, radar devices, access control, and audio equipment with intelligent analytics.
 So, an electronic eye oversees your entire operation. It introduces the top video interpretation tools for your observations. Hence, the surveillance setup guards against trespassing, theft, and sabotage.
 Therefore, the facility ensures employee adherence to safety policies. Moreover, remote monitoring facilitates multiple site coverage from a single control room.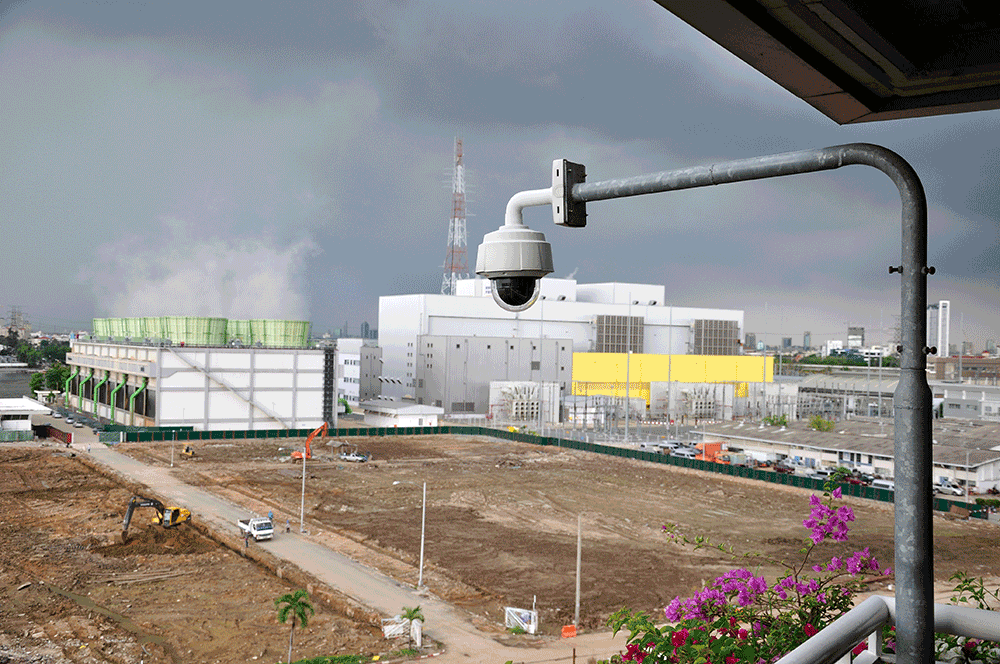 Cybersecurity for industrial filming
Cybersecurity is the biggest headache for many industrial surveillance enthusiasts. LCI believes it is all about an ongoing process. Here, we handle cybersecurity by continuously observing the threats and malicious activities.
Identify, Protect, Detect, Respond, Recover
Our five-point security action involves the identification and evaluation of your organization. Then, we protect the data, devices, systems, and facilities. Next, our experts develop and implement cyberattack prevention infrastructure. Still, ever-watchful specialists respond to breaches. Finally, LCI recovers a more resilient camera network if it stumbles.
Built-in cybersecurity assets decrease the risk of compromise and promote safe behavior. We maintain the systems and nurture the updated technology. Thus, we mitigate risk from day one and in the long run.
Consequently, our techies deploy quick and decisive actions. Elite cloud storage and state-of-the-art technology protect your plant from demonic online attacks. We understand the cybercrime threat to your critical production infrastructure.
Leading video surveillance for industrial setups
Industrial factories, mining, and warehouses benefit from video surveillance security. Heightened threats and theft of raw materials put the manufacturing, storing, and shipping processes at risk.
Our top security professionals lead your industrial site in the right direction. We provide an in-depth project assessment under strained budgets or requirements. We do configuration, virtual integration, demo camera testing, site evaluations, etc.
Smart security cameras reduce theft, protect employees, build security, monitor the facility via smartphone or tablet, and deter trespassers from attempts. Lakeland Camera Installation can do it all for your industrial plant in Florida.